specialising in supporting people with anxiety, depression and trauma
Independent, Private Psychologist Specialising in Talking Therapies
Online & Based near Lewes, East Sussex
Professional Psychological Therapy
Dr Emma Stevens is a Clinical Psychologist, registered with the Health and Care Professions Council and Chartered with the British Psychological Society. Emma works in an integrative way, drawing on a range of psychological models including; Cognitive Behavioural Therapy (CBT), Systemic, Psychodynamic and Eye Movement Desensitisation and Reprocessing (EMDR). Emma has a particular interest in Attachment Theory.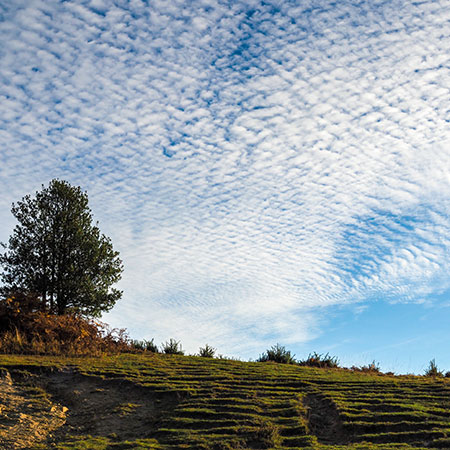 Emma was able to quickly address areas of my past that my brain had not been able to process correctly. Emma at this point suggested EDMR therapy as a way of dealing with some traumatic memories and feelings I was holding onto.
After several weeks of EDMR therapy [with Emma] I am now in a place where I have a better sense of self, feel more positive about the world and my place in it, and overall have come to a position of living much more in the present.
Sessions felt safe and boundaried – and there were clear practical advantages to being able to do from my own home, in terms of saved travel time and fitting around other commitments.
Although talking via Zoom took a little getting used to – I in no way felt that it impeded the attention Emma was able to give me or the quality of our interaction… I almost forgot that we weren't meeting face to face.

Ashdown Psychology Services offer a range of psychological assessments including general psychological, cognitive and functional assessments of challenging behaviour
Ashdown Psychology Services offer therapy for a range of difficulties specialising in depression, anxiety and trauma

Ashdown Psychology Services offer consultation and training to businesses and services on a range of psychological issues

Ashdown Psychology Services offer clinical supervision to other therapeutic practitioners
Psychology sessions can help people who are struggling with low mood or anxiety. I support people who are feeling stuck or when their negative thinking is holding them back. Perhaps you are wanting to be more proactive or fulfilled in life? If you are unsure if psychology sessions will be helpful to you please feel free to get in contact to discuss this further.
At Ashdown Psychology Services I draw on a range of different psychological models to inform my practice. Once we have a shared understanding, we consider this, alongside your goals, to decide with you on an intervention plan.
Frequently Asked Questions
At Ashdown Psychology Services I offer support for issues such as stress, anxiety, low mood and depression, obsessive-compulsive disorder, trauma, bereavement and relationship problems.
I am trained to provide psychological support for a range of difficulties, but I specialise in working with people who are struggling with anxiety, depression and low mood and trauma.
I do not provide an emergency service. If you need urgent help please seek support from your GP, or out of hours you can contact 111 or attend your local A and E department.
Fees are payable either by BACS or card payment (in person or virtually). Sessions not attended, or cancelled with less than 48 hours notice are charged at the full fee.
Ashdown Psychology Services, 6 The Old Dairy, Lacys Hill, Glynde BN8 6SJ
Online Therapy & Counselling based near Lewes, East Sussex